We create custom high resolution virtual tours for real estate, hospitality, art, education and specialized industies.  Dynamic hotspots allow you to include any kind of photo, video, floorplan, hyperlink and embedded content  right inside the tour to create an immersive multimedia experience for your viewers.
This massive virtual tour of Hollywood recording studio Gold Diggers doesn't just take you through the historical space that was once Ed Wood's soundstage for Plan 9 From Outer Space.  Gold Diggers also houses a 10-room boutique hotel and nightclub, and you can tour it all.
This tour features over 60 panoramas and 3 mini tours to view the entire space. A unified skin ties the tours together plus individual menus make each tour navigable.  This tour also features embedded audio to add atmosphere to each tour. 
Your space comes fully alive with our dynamic hotspots.    Animated and custom graphics allow you to move seamlessly between panoramas and embed any kind of multimedia content directly inside your tour.  Highlight special features or create a fully interactive experience with actionable links exactly where you want them.
Images and Photo Galleries
Embedded Videos
Map videos onto to the 3D space
Hyperlinks
Maps
Floorplans
Audio
Text
iFrames
And so much more!
The animated 3D transition effect between panoramas creates the sensation of natural  movement in your space, just as you may have seen in other virtual tours.  Set a pre-determined starting point or view for each panoroama or allow for natural navigation with intelligent direction matching to keep the flow seamless.
Take a look at the virtual tour for 18th Street Art Center's exhibition of Beatriz Cortez and Kang Seung Lee to see transitions in action.
responsive tours & free hosting
Tours are fully responsive and look great on any device with images optimized in multiple resolutions for both mobile and desktop, so you will always get the best quality view without slow loading times.   
We offer six months of free hosting on our servers with minimal fees for additional time, or we can upload the completed tour to your self-hosted server.
Ready to get started? Contact us to discuss your space and the possibilities for making it come alive thorugh virtual tours.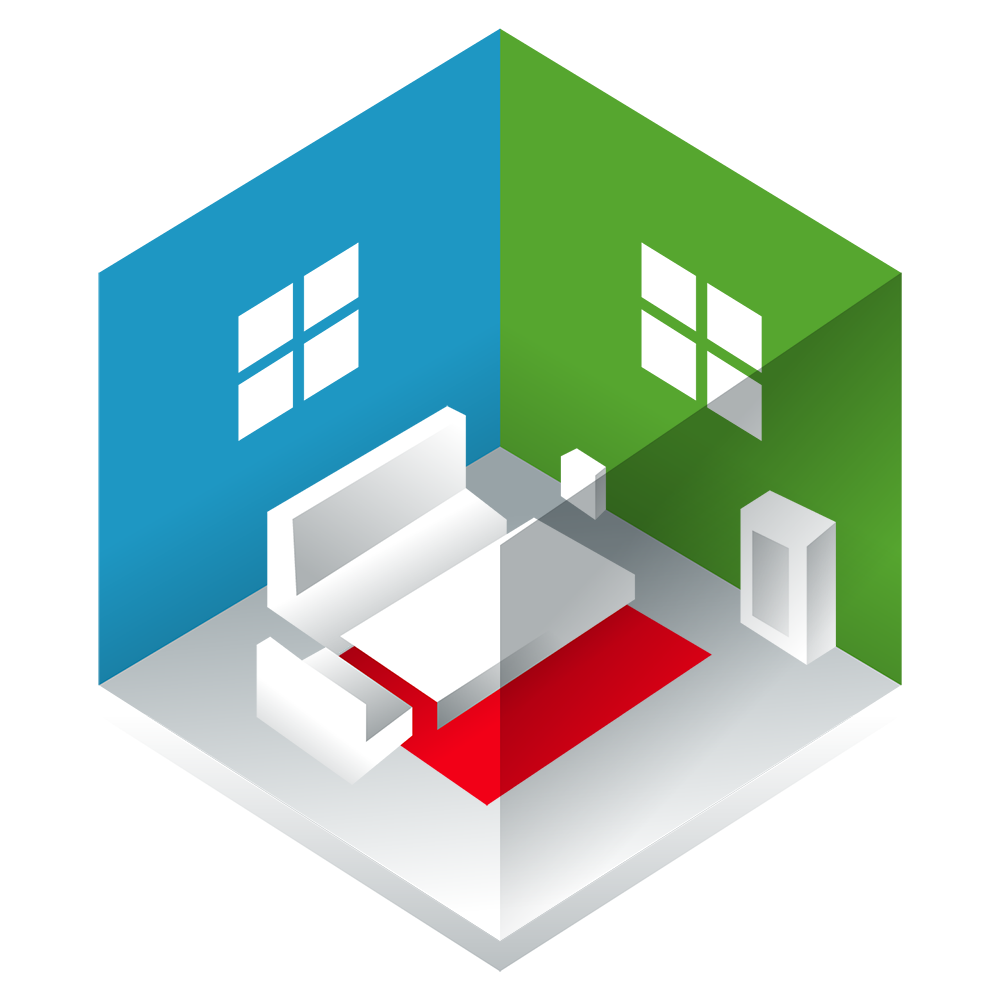 DOLLHOUSE
6765 Westminster Blvd
Suite C418
Westminster, CA 92683
(714) 462-4512
Monday – Saturday | 9am – 6pm